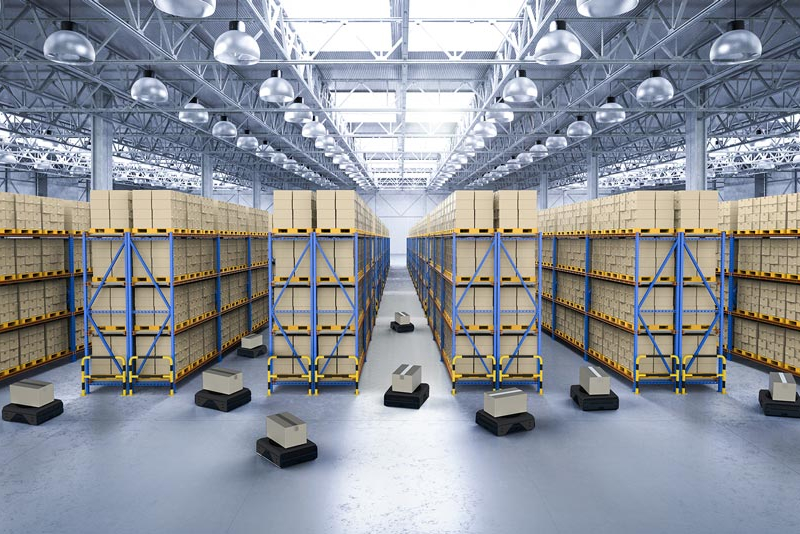 6 Signs Your Business Can Reap the Benefits of Autonomous Mobile Robots in 2023
Autonomous mobile robots are predicted to become a fast-growing market in the next five years. Companies worldwide are waking up to the benefits of robotic automation. In the UK in particular, robots are enabling companies to overcome worsening labour shortages in the wake of Brexit's economic impact.
The benefits of mobile robots are already seen in warehouses, logistics, eCommerce fulfilment, manufacturing, and construction industries, with new applications testing in the healthcare, hospitality and agriculture industries.
With bespoke implementation, mobile robots can benefit businesses of any size, offering more efficiency and a great return on investment. AMRs save valuable time, transporting goods from place to place and leaving humans free to work on problem-solving and creative activities.
This article provides a checklist for businesses wondering whether AMRs are worth investing in. If you find yourself answering "yes" to any of these questions, your company could benefit from mobile robots.
Is hiring and keeping the people you need a challenge?
Do your staff spend a lot of time travelling to complete processes?
To stay competitive, do you need to raise productivity?
Do you need to increase throughput?
Do you want to improve safety and reduce the risk of accidents?
1) Mobile Robots and Labour Shortage: Is hiring and keeping the people you need a challenge?
With the UK labour shortage continuing from 2022, many businesses are struggling to recruit enough staff to fill roles. This is particularly challenging because demand for labour has recovered more quickly than the number of people seeking work since the pandemic. The shortage is exacerbated by new immigration rules, especially in the transport and storage industry.
Many felt that the pandemic would change the world of work forever, and this goes beyond the demand for flexible and home working, with many companies turning to robotic automation to redesign their workforce makeup. AMRs can support your business processes by performing low-skilled, repetitive tasks such as order picking and moving goods around a facility. With AMRs taking on the heavy lifting and travelling, your existing staff's time can be reassigned to fill the gaps in your workforce.
Robotic solutions to labour shortages also save money, as installing AMRs often costs less than hiring the same number of human employees.
2) Increase Efficiency: Do your staff spend a lot of time travelling to complete processes?
In warehouses and other large facilities, many staff report spending up to 60% of their time travelling. They may be picking orders, taking deliveries to stock, etc.
What if instead, the travelling was done by mobile robots? An AMR can be programmed to take deliveries to storage, pick goods and transport them to packing stations and tow equipment or shelving. In other industries, such as hospitality, AMRs could transport bedsheets to laundry or deliver room service orders.
Simply put, any activity in any industry that involves moving items around a facility can be automated using mobile robots, leaving staff free to engage with tasks that require a more human touch.
3) Productivity and Robots: To stay competitive, do you need to raise productivity?
For a business to remain competitive, it is important to be able to meet market demands. Falling behind in a fast-growing market can cause irreparable damage to your business's reputation and customer base. Implementing AMR solutions can build reliable and efficient workflows that increase productivity by 1000%, as robots don't make errors that cost the company time. Robots can work continually, at any time. Some solutions can create full automation of some processes, even running overnight.
4) Do you need to increase throughput?
In their 2022 Q4 Manufacturing Outlook report, MAKE UK forecasted that manufacturing output will contract by 3.2% in 2023. The industry is already operating in recession, so companies stand to lose money unless they adapt quickly. With robotic automation, manufacturers can drive down unit costs without sacrificing quality. AMRs and CoBots are great investments to increase throughput as they can perform set processes with speed and accuracy.
5) Do you want to improve safety and reduce the risk of accidents?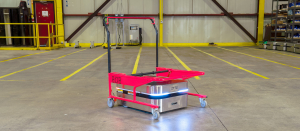 More than 20% of all workplace injuries in the UK are muscle strains, often caused by lifting heavy objects or doing repetitive motions. These injuries can lead to stoppages, time off and costly claims on the business, but with new technology, the actions which cause them most frequently can be performed by machines. AMRs are capable of lifting and transporting weights much greater than humans can, with some models boasting payloads of 1,900kg.
One of the biggest benefits of robotic automation is that businesses can dramatically reduce the risk of injury and, as a result, improve productivity and throughput times.
AMRs are designed to be completely safe because they are intended to work alongside humans. They can detect obstacles with multiple sensors and stop at a safe distance; they are low to the ground and incredibly stable; they move at an appropriate speed and weigh much less than a traditional forklift. With mobile robots working in a dynamic environment such as a delivery bay, humans are less likely to be in the area, thus reducing the risk of injury.
6) Do you want to get in on the ground floor of innovative technology?
The global autonomous mobile robot industry is predicted to grow at a rate (CAGR) of 15.5% from 2023 to 2030, estimated to generate USD 21.15 billion by the end of that period. For businesses looking to innovate and develop new methods in their industrial fields, robotics is a sure bet of a technological leap that is already changing the way we work. As opposed to traditional belt/roller conveyors, AMRs move goods in a way which is more flexible and takes up less space, with countless benefits to safety, productivity, efficiency and job satisfaction.
While the implementation is still relatively new, AMRs have the bonus of novelty, delighting customers and clients who visit your facility.
Conclusion
If you recognise any of these challenges or business needs, this is your sign that your business is ready to explore robotic automation further. You can talk to an expert at Guidance Automation about your business needs and see what's possible. We perform a full site survey to see how AMRs might operate on your premises to improve efficiency and throughput times.
Even small businesses, with a small warehouse, factory or facility, can benefit from using mobile robots. The technology is scalable and affordable, and even just one robot can make a difference. To prove it, we are offering a free 3-month trial to SMEs, with no obligation to purchase. Register for a trial period on our website and see the benefits of automation first-hand.
Guidance Automation offers robotic automation solutions including:
Explore our AMR solutions on our website and don't hesitate to get in touch with any questions.
https://www.guidanceautomation.com/wp-content/uploads/2022/07/6-Ways-Autonomous-Mobile-Robots-are-Transforming-Warehouses.jpg
534
1000
Developer
/wp-content/uploads/2022/12/logo-strapline.png
Developer
2023-02-10 11:35:32
2023-08-10 08:08:27
6 Signs Your Business Can Reap the Benefits of Autonomous Mobile Robots in 2023