Request your free trial here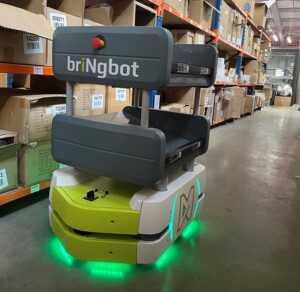 We're offering a free autonomous mobile robot trial to SMEs.
Guidance Automation is keen to support SME logistics, manufacturing and distribution businesses in these challenging times.
Adding just one or two Autonomous Mobile Robots (AMRs) can reduce the amount of time operatives spend walking around the warehouse, or allow individuals to
concentrate on added value activities such as quality checking.
Automation can also help a business manage the current staffing shortfalls.
A simple trial is quick to deploy and can demonstrate the efficiency gains possible with automation.
If you're an SME and would like to take part in a no obligation, free 3 month trial to discover how automation could transform your business, we'd love to talk to you.
Let us help you unlock the potential of automation.