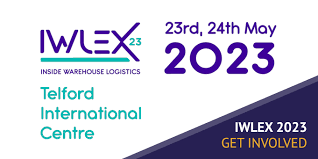 Visit Guidance Automation at IWLEX 2023
It is our sincere pleasure to invite you to visit us at IWLEX 2023 in Telford this May, where we will be showcasing the latest automation solutions for materials handling. For anyone in the warehousing and logistics industry, this event will be an opportunity to explore the latest in warehouse innovation and make the next steps on your automation journey.
At Guidance Automation, we specialise in providing cutting-edge automation solutions to businesses of any size, including Autonomous Mobile Robots (AMRs), Pick-to-Light hardware, and warehouse management software. We design our solutions to optimise your processes and maximise your ROI, without disrupting your day-to-day operations.
See our Automated Warehouse Logistics Solutions in Person
IWLEX 2023 provides an excellent opportunity to explore the latest technology trends in the warehouse and logistics industry, and we invite you to join us at our stand (C10) to learn more about our automation solutions. Our team of experts will be on hand to answer any questions you may have and provide you with a live demonstration of our products and services.
We will be presenting a selection of Automated Materials Handling solutions, including AMRs and Light-Directed Materials Handling solutions. Visitors will see a first-hand demonstration of how robotics and light-directed picking can transform any warehouse and logistics workplace.
What is IWLEX 2023?

The Inside Warehouse Logistics Expo is a brand-new event, designed to offer an inclusive, accessible warehouse and logistics industry showcase. IWLEX is organised by people with years of sector experience and is free to visit, so those at any level can gain insight into the latest developments in materials handling.
The organisers describe IWLEX as "a fresh in-person marketplace for the community to meet" and "a forum to learn about new ideas and best practices." Founded on pillars of inclusivity, sustainability, innovation and community, IWLEX 2023 promises to shift the narrative on who is represented in warehousing innovation.
The founders have partnered with UKWA, RTITB, Women in Logistics, Institute of Couriers, BCMPA, AMHSA, and The Big Logistics Diversity Challenge, to name a few. Together with a diverse and exciting range of exhibitors, we are proud to present our contribution to the Warehouse Logistics industry's emerging technological revolution at IWLEX 2023.
3 Reasons to Visit IWLEX 2023 –
Whether you've attended an industry exposition before or not, the expectations for IWLEX 2023 are high. This is the event's debut, built in partnership with many organisations to create a truly accessible, enjoyable experience for anyone in warehousing and logistics. Here's why we're excited:
Free Access to Thought Leadership
Much of this event is designed to avoid leaving small businesses on the outside. Visitor registration is free, so you don't need to budget your team's ticket prices. Once inside, you can choose from two free conference streams and attend seminars with VIP keynote speakers for some thought-provoking debate.
Visitors will also be able to attend free mindfulness and well-being sessions and discuss workplace mental health with advisors and experts in the field. As if that wasn't enough, there's also free parking.
Building Face-to-Face Relationships
Attending industry shows puts you in direct contact with a broad range of potential suppliers.  If you're looking for new technologies to grow your business, you could meet your next partner and build connections for a fresh, mutually supportive network.
Of course, that includes us at Guidance Automation. We're looking forward to sharing our solutions, meeting potential collaborators and exploring the most disruptive ideas in Warehousing and Logistics.
See Robotic Automation In Person
The Warehouse Automation market is expanding rapidly and it's difficult to assess which automation solution fits your unique business. At IWLEX, you can see a live AMR demonstration and gain perspective on what robotic automation for warehouses looks like. Come and find us at our stand to speak to our expert automation advisors about how automation could look for you.
We'll also be demonstrating our light-directed materials handling solutions in the space, with pick-to-light carts and put-walls set up so you can see just how user-friendly they are. These systems can improve warehouse productivity a great deal. A pick-to-light demonstration could be the next step in automating your business, so come along and find out how it works.
Find Guidance Automation at Stand C10
IWLEX 2023 will take place on the 23rd and 24th of May 2023. You can Visit IWLEX 2023 for free, so register your details today to get your pass.
We are confident that our solutions will provide you with the competitive edge you need to succeed in the modern business landscape, and we look forward to the opportunity to show you how we can help you achieve your automation goals.
When you get to IWLEX 2023, you can find Guidance Automation at Stand C10. Come and say hello, and let us demonstrate how we can help you optimise your warehouse and logistics operations for a more resilient future.
https://www.guidanceautomation.com/wp-content/uploads/2023/04/iwlex-2023-2.png
159
318
Scott Hunt
/wp-content/uploads/2022/12/logo-strapline.png
Scott Hunt
2023-04-21 13:10:09
2023-05-22 09:30:13
Visit Guidance Automation at IWLEX 2023