Guidance Automation in the News
29 Jul 2019
Guidance Automation featured in the July 2019 issue of Industrial Automation magazine.
Read how Yantra selected Guidance Automation to provide advanced Natural Feature navigation for their mobile robotic systems.
Learn more about Guidance Automation's 'SCENE' laser/vison-based Natural Feature navigation system for Autonomous Mobile Robots here.
Find the full issue of Industrial Automation here.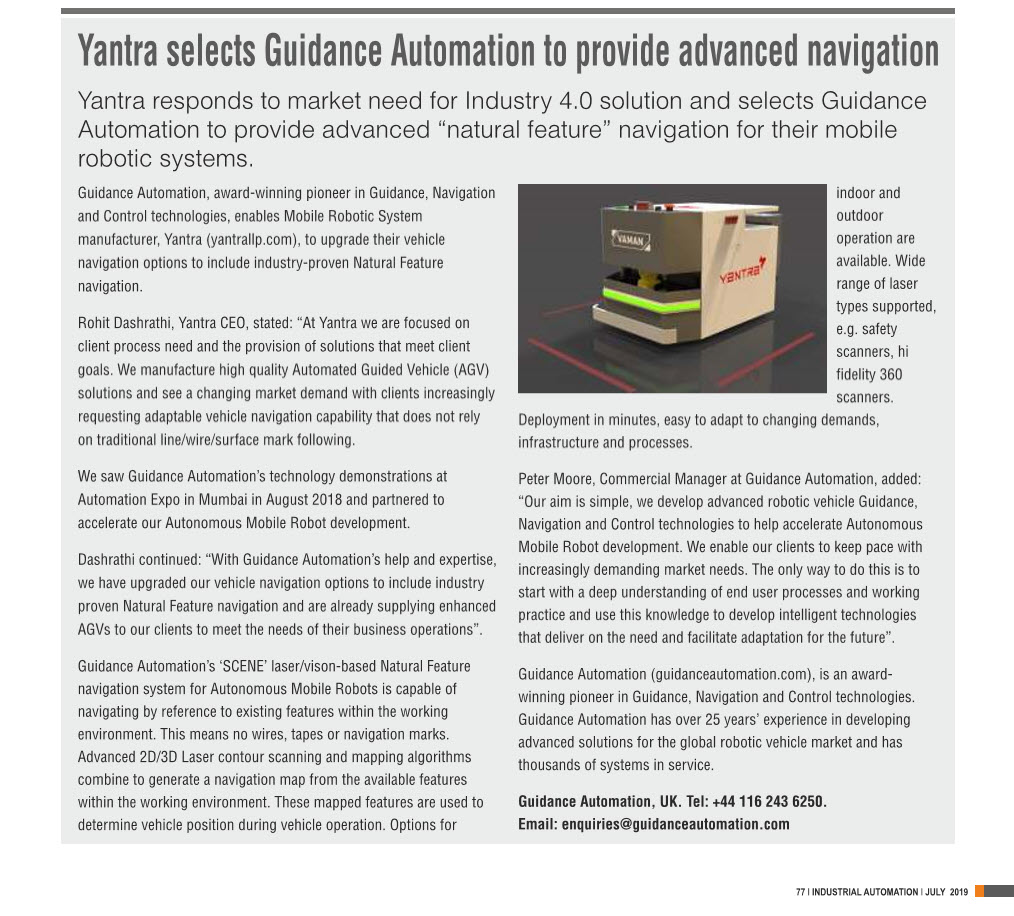 Contact us to discuss your requirements and to learn more about our Autonomous Mobile Robot solutions.