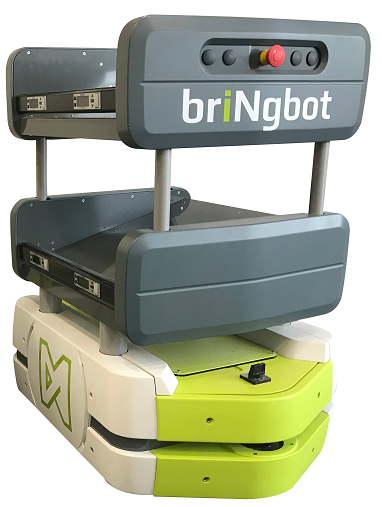 briNgbot: Pick-assist Autonomous Mobile Robot equipped with light-directed picking modules and shelves to transport multiple totes or shipping cartons.
briNgbot is easily integrated with pick-to-light, put-to-light, pack-to-light, pick carts and other solutions. Optimizing material handling processes – from manufacturing to order fulfilment.
Our collaborative AMRs can easily be deployed to enhance existing operations without disruption or reconfiguration and contribute an immediate and significant improvement in throughput efficiency and error reduction.
See our full range of Autonomous Mobile Robots here.