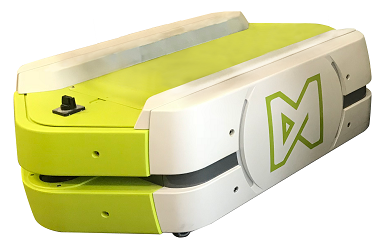 troNnik: Universal Autonomous Mobile Robot designed to support a wide range of applications. Bespoke tops to suit application.
Minimise repetitive and unproductive tasks in pick and place applications including e-commerce fulfilment, warehousing, distribution and production.
troNnik is a fully functional, collaborative Autonomous Mobile Robot that navigates using Natural Feature Navigation and is easily configured for your specific application.
Simply mount your required payload carry/transfer module on the troNnik vehicle base and you're ready to go! Users and system integrators can easily implement their own auxiliary function controls to meet carry/transfer requirements (e.g. conveyor controls, tow hook ups etc.).
Our expert engineering services are available, if required, to support your complete development process.
Download the datasheet here