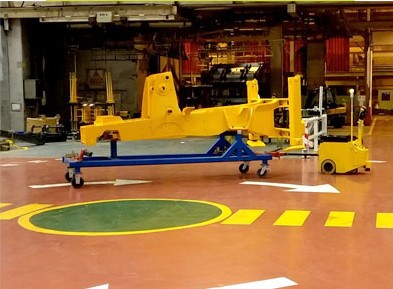 SCENE – Natural Feature Navigation
SCENE: An intelligent, laser-based Natural Feature navigation system. This means no wires, tapes or navigation marks.
Capable of navigating by reference to existing features within the working environment.
Advanced 2D/3D Laser contour scanning and mapping algorithms combine to generate a navigation map from the available features within the working environment. These mapped features are used to determine vehicle position during vehicle operation.
Options for indoor and outdoor operation are available. Wide range of laser types supported, e.g. safety scanners, hi fidelity 360 scanners.
Deployment in minutes, easy to adapt to changing demands, infrastructure and processes.